Bisleri streamlines order dis­patch process with Textlocal

INDUSTRY
Retail
WEBSITE
www.bisleri.com
About Bisleri
Owned by the Parle Group, Bisleri International Pvt. Ltd. pioneered the Bisleri brand which is today synonymous with bottled mineral water in India. Bisleri owns 60% share of the mineral water market in India.
Business Challenge
Bisleri receives customer orders through their call centres and sends them to their distilleries for further action. The company wanted to integrate SMS alerts in their existing system to notify customers that their order had been dispatched for delivery. Before Textlocal, Bisleri's business was affected by poor communication. The delivery personnel would reach the customers' site only to find there was no one to receive the order since the customers had not been notified of the delivery dispatch. The order, therefore, had to be re-delivered or the delivery personnel had to wait and this resulted in additional cost to the company. The customers were also dissatisfied since they were unable to stock up, which impacted their business.
"Lack of timely communication was resulting in disgruntled staff and customers. There was an immediate need for sending automatic updates. After evaluating multiple vendors, we realized Textlocal was the best."
— Raghavendra Muttagi, Senior Manager, SCM
Solution
Textlocal provided Bisleri a secure and scalable SMS API platform to send automated SMS notifications from its supply chain software. Textlocal's comprehensive API documentation with extensive code snippets enabled Bisleri quickly integrate SMS APIs and get started within minutes. Backed by Textlocal's robust technology infrastructure and intelligent SMS gateway, Bisleri realized best-in-class delivery rates and speeds for all its SMS alerts.
Business Benefits
Textlocal SMS platform enabled Bisleri seamlessly automate its dispatch alert mechanism and brought in a high level of visibility into the order delivery operations. Now, customers are instantly notified via SMS when their orders are dispatched, along with information such as driver's name, and vehicle number. Customer satisfaction has increased as they can estimate the time of arrival and be on site to receive their order, making the entire process smoother.  With real-time dispatch alerts, Textlocal helped Bisleri streamline its order delivery process and unlocked immediate value and cost benefits to all its stakeholders. Timely notifications also served to check the domino effect cascading from Bisleri to its customers, and in turn, to their customers.
"Textlocal has been a big hit with our delivery personnel as well as with our customers. Sending updates has reduced our delivery times and brought a lot of visibility into the system. Our experience with Textlocal has been smooth and we are satisfied with the service."
— Raghavendra Muttagi, Senior Manager, SCM
Trusted By Over 225,000 Businesses

























Customer Service & Support Is Realtime and Excellent. We chose Textlocal due to the versatile options in their product, which cover different areas of communication. Customer Service of Textlocal is the best part of the deal; Hassle-free, real-time support and best in reverting to the query without follow up.
---

We had a Smooth Relationship with Textlocal and no issues in the service. Good Co-ordination and great service by the Textlocal team.
---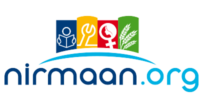 It's been our pleasure that we are connected with TextLocal for the services since long & we are happy to utilize these services, Recently we were looking to send personalized messages because the content of the message was with a link on candidates name and asking some sort of personal information. We approached Textlocal and were told about the "Excel to SMS" feature. We have sent personalized campaigns to 3 lakh+ data and are very happy with the results, all thanks to Textlocal team.
---

Dashboard is easy to understand and all the necessary functionality is offered. Alerts setting, Reports, API Integration, SMS scheduling is easily done, along with it we can fetch detail reports anytime. Support Team is available to solve the Query.
---

The team is very much supportive and managed all our projects effectively. They were very responsive and worked fast to touch our target. We hope that you will continue to favour us with your extended support.
---
Their API service works perfectly. Their customer support picks up the phone and responds to our queries within less than 5 minutes *every single time* and the user interface of the product is simple and once again, just works.
---

Our experience with Textlocal's E-mail to SMS Gateway service has been very positive - all the way from evaluating the service (received very nice technical sales support to address our key requirements) to adoption (very simple & quick processes + very responsive team that helped us get started quickly) & usage- the service itself has been very reliable so far!!
---
Easy to use and the SMS campaigns are done swiftly. Batch Scheduling on a specific time has been functioning superbly. Tracking of messages provide a great support to us in analyzing the outcomes.Overall a great experience !
---
Try us. You will love the Textlocal experience.
Easy and Powerful
Effortlessly send powerful bulk SMS communications from our easy-to-use web interface and comprehensive & flexible SMS APIs.
Best-in-class SMS Delivery
Get unmatched delivery rates and speeds with our direct telecom operator connectivity and intelligent bulk SMS gateway.
Fanatic Customer Support
Whether it's detailed demos, SMS API integrations or bespoke requests, we're always there to help you. We're rated 4.8/5 on Trustpilot.
One Place For All SMS Needs
10 test credits on activating your account. Only for business use. No credit card required.