Create and Send Mobile Surveys & Forms in Minutes
Get maximum responses by sending surveys & forms as clickable links in your SMS campaigns
Why should you send your surveys & forms with Textlocal?
With almost 98% of SMS messages being opened and read within 5 seconds, SMS has 5x response rates than email, so why not send your surveys & forms via SMS? Textlocal makes it really easy to create multi-page surveys and questionnaires, and send them as clickable links in a text message.
Textlocal surveys are mobile-optimized, feature industry-standard options and can even be fully personalized for every recipient (using merge fields and skip logic)! Combined with the high-engagement SMS medium, our SMS surveys work as great low-cost alternatives to other popular survey tools and forms.
Maximize responses for your bulk SMS campaigns
Textlocal mobile surveys are perfect for businesses of all sectors and sizes. Here are a few ways in which Textlocal customers use our surveys:
Surveys: Customer feedback surveys, opinion polls, market research, employee satisfaction surveys, marketing surveys, healthcare surveys, event planning surveys, student & parent surveys & many more scenarios
Data collection forms and applications: Loan applications, insurance claim forms, contracts, job applications
Appointments: Doctors/clinics, salons, training classes
Registrations: Newsletter sign-ups, school/college registrations, event registrations, yoga/gym enrollments, brochure downloads
Competitions: Quizzes and questionnaires for school/college exams, job applications, competitions, hackathons and more.
Key features of Textlocal surveys
Powerful tools to design professional surveys in minutes
Choose from a bunch of different items to quickly create the perfect survey or a form:
Page titles
Images
Text areas
Dropdowns
Radio buttons
Check boxes
Multiple choice options
Star ratings
Date/time picker
You can create as many surveys and forms as you wish, free of charge. You will only be charged for the surveys you send (see pricing options below).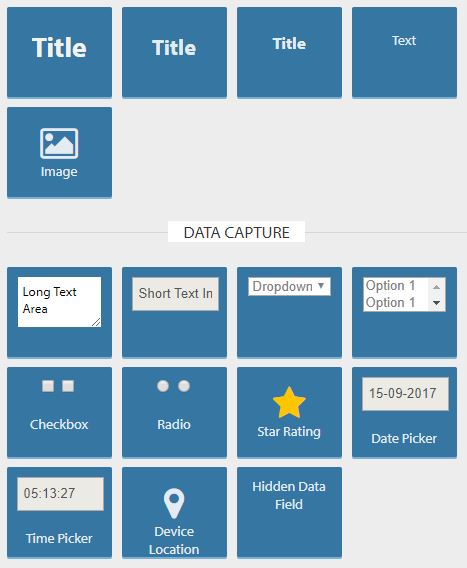 Optimized for mobile
All surveys and forms you create are designed exclusively for the screen of a mobile phone, making it user-friendly and quicker for the end user to open it in their mobile browsers.
Personalize with merge fields
Insert custom fields to merge data such as first names, surnames and, orders to your surveys and forms, giving them a personal feel.
Schedule your surveys
The survey link is embedded into an SMS text so like with all SMS campaigns you send, you can schedule a time and date for this to be sent. You can also set a start date and end date from within the survey settings.
Receive unlimited replies, free of cost
There is no cost to receive replies to forms and surveys. Depending on the payment option you choose, responses will be collected and stored for three months or until your contract end date.
Brand your mobile survey
Insert images and logos to match your business' look and feel. For an even more professional look, we can create a bespoke survey for you. Contact sales for a quote.
Advanced real-time reporting
All responses are automatically stored in your Textlocal account for real-time viewing, complete with easy-to-access stats and graphs displaying your results. You can export the response data to Microsoft Excel for in-depth analysis.
Survey Logic to ask tailored questions based on previous answers
Textlocal's Survey Logic enables users to create surveys and data capture forms that present specific questions or pages to respondents, based on their previous answers. With Survey Logic, you can improve usability and response rates with a tailored and relevant customer experience, all driven from a single survey or form.
Interested in Survey Logic? Contact sales to activate this feature on your account.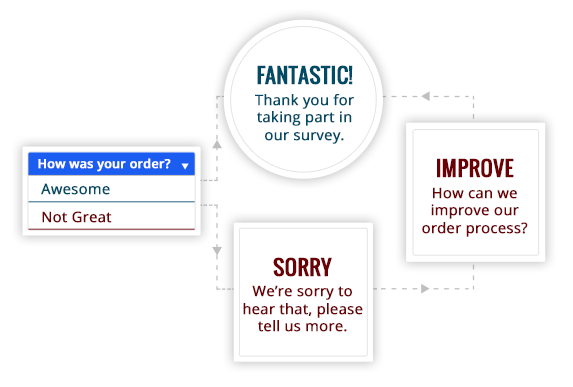 Download Our How-to Guide
This short guide demonstrates how you can create your mobile-optimized surveys and forms from start to finish. Discover how your business can use mobile forms to collect information from customers and staff and how to create your own in minutes.
Pay-as-you-go Pricing
With this option, you pay for every survey you send out. All completed surveys are collected, free of charge for up to 3 months after the send date. The costs below include the cost of sending the text message.
| Feature | Price |
| --- | --- |
| Survey construction | FREE – design as many surveys as you wish |
| Survey Text Cost | 2 SMS credits per survey sent. If you use more than 160 characters an additional 2 credits will be used. |
| Responses | FREE – Responses collected in Messenger for 3 months after the send date |
Subscription Pricing
With a subscription, you can send as many surveys as you like at the same cost of an SMS. All survey results are stored separately. Responses are collected and archived in Messenger for as long as your contract is live.  For more information, please contact sales@textlocal.in.
Trusted By Over 225,000 Businesses

























Customer Service & Support Is Realtime and Excellent. We chose Textlocal due to the versatile options in their product, which cover different areas of communication. Customer Service of Textlocal is the best part of the deal; Hassle-free, real-time support and best in reverting to the query without follow up.
---

We had a Smooth Relationship with Textlocal and no issues in the service. Good Co-ordination and great service by the Textlocal team.
---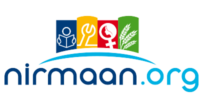 It's been our pleasure that we are connected with TextLocal for the services since long & we are happy to utilize these services, Recently we were looking to send personalized messages because the content of the message was with a link on candidates name and asking some sort of personal information. We approached Textlocal and were told about the "Excel to SMS" feature. We have sent personalized campaigns to 3 lakh+ data and are very happy with the results, all thanks to Textlocal team.
---

Dashboard is easy to understand and all the necessary functionality is offered. Alerts setting, Reports, API Integration, SMS scheduling is easily done, along with it we can fetch detail reports anytime. Support Team is available to solve the Query.
---

The team is very much supportive and managed all our projects effectively. They were very responsive and worked fast to touch our target. We hope that you will continue to favour us with your extended support.
---
Their API service works perfectly. Their customer support picks up the phone and responds to our queries within less than 5 minutes *every single time* and the user interface of the product is simple and once again, just works.
---

Our experience with Textlocal's E-mail to SMS Gateway service has been very positive - all the way from evaluating the service (received very nice technical sales support to address our key requirements) to adoption (very simple & quick processes + very responsive team that helped us get started quickly) & usage- the service itself has been very reliable so far!!
---
Easy to use and the SMS campaigns are done swiftly. Batch Scheduling on a specific time has been functioning superbly. Tracking of messages provide a great support to us in analyzing the outcomes.Overall a great experience !
---
Try us. You will love the Textlocal experience.
Easy and Powerful
Effortlessly send powerful bulk SMS communications from our easy-to-use web interface and comprehensive & flexible SMS APIs.
Best-in-class SMS Delivery
Get unmatched delivery rates and speeds with our direct telecom operator connectivity and intelligent bulk SMS gateway.
Fanatic Customer Support
Whether it's detailed demos, SMS API integrations or bespoke requests, we're always there to help you. We're rated 4.8/5 on Trustpilot.
One Place For All SMS Needs
10 test credits on activating your account. Only for business use. No credit card required.