Send Text Messages Online
You'll be astounded by how much you can do with the humble text message
Sender Name
Send messages with a 6 alphabet sender name of your choice and uphold brand identity. Ex: "TXTLCL"
Personalize SMS
Automatically include custom information in your messages. If you have the contacts first name, simply enter #FirstName# into your message and it will be automatically replaced.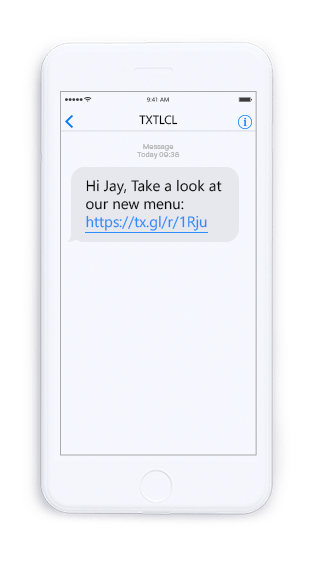 Insert Attachments
Unlike other text message providers, we support the use of long text messages. This allows texts of up to 612 characters in length, instead of the standard 160 characters.
SMS in regional language
SMS in any Indian regional language by using our incredibly easy transliteration tool.
Don't forget – texts can link to any online content.
Got a lengthy URL you want to send? No problem we'll shorten it for you and even provide reports.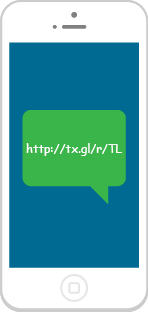 Allow recipients to opt-out either via inbound SMS or a web page.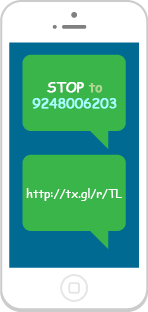 Unique Cutting-Edge Features

Tickets & Vouchers
In your sms, you can attach a unique code or a link to a mobile webpage (with passbook support) that can be redeemed.

Forms
Attach a Mobile survey/data capture form to your messages. Collect important information from your customers.ed.

Messenger App
Download our Messenger companion App. All of the functionality of Messenger available on the iOS and Android stores.

Attachments
Attach PDFs, Word Documents, Excel Spreadsheets, Pictures, Music and much more, all delivered from our cloud servers!
Why send a text message online?
The ability to send text messages online offers a great deal of functionality to businesses and individuals. This is most obvious in the way that sending messages makes accessing and utilizing the numerous services and tools that we offer extremely easy; in turn making it even easier to get the most value out of your bulk text messaging package.
By sending text messages online, it becomes easier to track, construct and send your messages to the right recipients. Recipient number management, message scheduling, traceable web links, the attachment of full documents, as well as a full range of templates, and the ability to mail merge information directly into messages, are all readily available to those who utilize computers to compose and send their bulk SMS messages.
Set a Sender Name/Number
An SMS text message contains two parts, a Sender Name and a Body. A 6-character Sender Name can be selected for all transactional accounts.
Message Composition
Simply type your message into the box and press send! You can use up to 918 characters, split across five messages, which are magically reassembled on the handset. There are helpful counters to show how many characters have been entered.
Merging Contact Data
Our powerful SMS service allows you to easily import contact info from spreadsheets with a few clicks. You can then personalize your texts by merging up to 5 fields of this data into your SMS texts on the fly. Very powerful and effective!
Templates
You may find that you regularly send similar messages (for example, appointment reminders, payroll notifications), so create a template which can be reused time and time again. You can configure the sender name, body and insert any required merge fields into the template.
Free Opt-Out Paths
Each Textlocal account is equipped with free opt-out systems which can be appended to your SMS text messages. Either an SMS code like "text HGTRSTOP to 9220592205" or a short web address which when followed captures the client number for opt-out.
Short Links
Using our short link auto creator tool you can send links to any web page on the internet in a shortened form to save space in your text message. What's more we can create unique links so you can track which of your recipients are clicking through in real time.
Scheduling Messages
You can choose to schedule your SMS text messages in advance. This means you can batch your campaigns at a convenient time, safe in the knowledge that we will release the messages to your clients at exactly the correct date and time.
Message Validity Times
Sometimes your customers will have their phone switched off or be abroad without roaming switched on. The networks will try and deliver your text for up to 48 hours. However, if your offer is time limited then you can set a validity time and date to ensure the text isn't delivered after this.
Staggered Sending
When sending large batches of messages, due to the high response of SMS text campaigns you could flood your office with calls. We offer a facility to drip your messages out during a time period so that your staff don't get overloaded!
Adding numbers
Adding numbers to your Messenger account is a piece of cake! Simply add them one at a time, paste a list of up to 100,000 mobile numbers or import from a spreadsheet including any data you wish to merge into your text messages.
Building Opt-In Lists
Using the power of myDND manager, your customers can opt-in to receive your SMS marketing texts.
Data Management
Your contacts' mobile numbers are cleansed (e.g. any spaces, hyphens and +91s are corrected) and duplicates are removed automatically as you add them. Your groups of contacts can then be merged or split as required.
Delivery Reports
Each and every SMS text that you send can be tracked through to handset with 100% accuracy. When a message is delivered we will report this to you through our reporting tools.
Long Messages
We support "long" SMS text messages. This means that messages are not limited to the standard 160 characters, but can be as many as 918 characters in length. These are billed as multiple messages and there are helpful counters to show you how many characters/messages have been used.
Highest Quality Routes
We are proud of the fact that we send our messages directly through operator networks. This guarantees 100% deliverability, tracking of ported numbers, full delivery reports and full control of the sender-name. We don't use cheap international networks or 'grey routes' to deliver India messages.

The team is very much supportive and managed all our projects effectively. They were very responsive and worked fast to touch our target. We hope that you will continue to favour us with your extended support.
---

Their API service works perfectly. Their customer support picks up the phone and responds to our queries within less than 5 minutes *every single time* and the user interface of the product is simple and once again, just works.
---

Our experience with Textlocal's E-mail to SMS Gateway service has been very positive - all the way from evaluating the service (received very nice technical sales support to address our key requirements) to adoption (very simple & quick processes + very responsive team that helped us get started quickly) & usage- the service itself has been very reliable so far!!
---

Easy to use and the SMS campaigns are done swiftly. Batch Scheduling on a specific time has been functioning superbly. Tracking of messages provide a great support to us in analyzing the outcomes. Overall a great experience !
---
Trusted By Over 225,000 Businesses





























Try us. You will love the Textlocal experience.
Easy and Powerful
Effortlessly send powerful bulk SMS communications from our easy-to-use web interface and comprehensive & flexible APIs.
Best-in-class SMS Delivery
Get unmatched delivery rates and speeds with our direct telecom operator connectivity and intelligent bulk SMS gateway.
Fanatic Customer Support
Whether it's detailed demos, API integrations or bespoke requests, we're always there to help you. We're rated 4.8/5 on Trustpilot.
One Place For All SMS Needs
10 free credits on activating your account. No credit card required.