10 Factors To Consider While Selecting Your Bulk SMS Service Provider
Choosing an SMS vendor – whether it is for promotional bulk SMS or transactional SMS updates and OTPs – demands more rigor than a simple price comparison. The impact of your SMS campaigns depends on multiple factors including delivery rate, delivery speed, uptime, scalability, compliance, security, support, and campaign customization options. What's more, you need to account for various hidden charges and UI/API limitations that increase your overall costs, directly or indirectly.
While it is tempting to save pennies by opting for an inferior bulk SMS product, note that sloppy SMS delivery incurs significantly higher costs in the form of lost transactions or worse, lost customers! So, it is important to carefully evaluate all the factors that influence your campaign effectiveness. The SMS providers that offer insanely low prices often fall short on most of these factors – in fact, their low pricing reflects a lack of investment in SMS gateway infrastructure, telecom partnerships, product features, and customer support.
Here are the 10 factors you should consider while selecting an SMS provider. We explain below how Textlocal delivers on all these counts to assure maximum returns for your business SMS purchases.

1. Maximum Delivery for Maximum Returns
With over a decade of experience in SMS communications and billions of SMS pushes, Textlocal benefits from multiple telecom operator partnerships and an intelligent, fine-tuned SMS gateway technology. As a result, Textlocal guarantees best-in-class delivery rates and ultra-low latencies for all your SMS messages, while being fully compliant with TRAI regulations.
Why it matters: Local SMS providers and resellers are often connected to a single operator or aggregator via a rudimentary SMS gateway. Any glitch in this connectivity – and there are many such glitches through the day – often means a delayed or missed SMS (and, lost transactions)!

2. Send SMS Campaigns your Customers Love
With Textlocal, you can easily create powerful, customized SMS campaigns right from the web UI. Whether it is personalizing millions of texts via merge fields, sending regional language texts, attaching files and images, or scheduling/staggering the pushes, it is all incredibly easy with Textlocal. You can even create and send personalized coupons, tickets and surveys with Textlocal.
Why it matters: Personalized media-rich SMS campaigns are proven to be more effective than plain-vanilla bulk SMS campaigns. With Textlocal's unique award-winning features, you can quickly craft such campaigns saving both time and resources.

3. Authentic Reports = Right Decisions
Textlocal provides authentic real-time reports so that you can track delivery status of every SMS sent. Our delivery reports are directly retrieved from operator updates and are certified genuine via various audit teams. 
Why it matters: From validating your database to measuring the campaign reach, it is helpful to have authentic delivery reports. Watch out for fraudulent SMS providers that provide fake delivery reports to make up for the ridiculously low prices.

4. Powerful SMS APIs for Easy Integration
Textlocal SMS APIs go beyond send-SMS functionality and enable you to fetch delivery reports, receive SMS, schedule campaigns, pull results from mobile forms & surveys, and much more! We also offer extensive API documentation with sample codes in widely used programming languages.
Why it matters: Our powerful SMS APIs help you with deeper integration, faster go-to-market, and lower development effort! Beware of local SMS providers that provide limited API functionality and offline documentation as they can significantly increase your development costs.

5. Scale with Confidence
With over 225,000 business customers, Textlocal is a market-leading business SMS product in UK, Spain and India. We are part of Webex and with deployments in 60 countries, processing billions of digital touch points per month, Webex CPaaS Solutions is a trusted vendor to blue-chip businesses around the world.
Why it matters: Indian SMS industry is quite crowded with various fly-by-night SMS providers and resellers. We believe it is important to choose a proven, trusted partner for your business critical SMS communications.
6. Measure, Modify and Maximize Campaign Effectiveness
Textlocal brings unprecedented visibility to your SMS campaign performance by providing detailed click-through reports for any weblinks or attachments included in the texts. Know how many recipients opened your links, along with their mobile number, device characteristics and the time of the click.
Why it matters: For the first time ever, you can now track campaign effectiveness using click-through data as an indicator for customer engagement. Maximize campaign returns by fine-tuning your messages and the campaign times via iterative A/B tests!

7. Benefit from the Most Loved Customer Support
95% of our customer reviews are rated 5.0/5.0 on an independent third party review site. From simple product demos and marketing tips to personalized campaign recommendations and technical integrations, our mobile marketing experts and support engineers are always available to help you.
Why it matters: We take pride in helping every customer get the best returns for his campaigns, irrespective of the deal size. Get in touch and let us help you get your business SMS communications setup right!

8. Clear and Honest Pricing with Zero Hidden Charges
We are transparent about our pricing structure throughout the website, emails and calls. There are absolutely no hidden charges – our award-winning SMS platform & APIs are free-to-use forever! We also do not have differentiated pricing for various routes as Textlocal works with an underlying principle of "best-in-class delivery" for all customers.
Why it matters: Beware of SMS vendors who lure customers with cheap SMS pricing but who pile up various hidden charges including API fee, platform subscription fee, higher pricing for transactional SMS, transactional account fees, Sender ID fees and so on.

9. Robust Infrastructure for Near-Zero Downtime
Our robust cloud-based infrastructure with inbuilt redundancy at every level and round-the-clock monitoring systems ensure near-zero downtime for Textlocal SMS platform.
Why it matters: Business-critical SMS alerts and OTPs demand a platform that's up 24 hours a day, every day of the year. An unscheduled downtime can mean lost business or worse, disgruntled customers! Most of the cheap SMS providers lack both technology and resources to build and maintain a resilient backend infrastructure.

10. Protect Your Valuable Customer Data
We take our data privacy and security policies seriously and rigorously enforce them at all levels, minimizing the risk of any leaks, hacks and breaches.
Why it matters: Data security should be of utmost importance for any business as unscrupulous SMS vendors often share your hard-earned customer data with other customers to make up for their low pricing. The damage can be quite severe if the customer data is shared with your competitor.
Trusted By Over 225,000 Businesses

























Customer Service & Support Is Realtime and Excellent. We chose Textlocal due to the versatile options in their product, which cover different areas of communication. Customer Service of Textlocal is the best part of the deal; Hassle-free, real-time support and best in reverting to the query without follow up.
---

We had a Smooth Relationship with Textlocal and no issues in the service. Good Co-ordination and great service by the Textlocal team.
---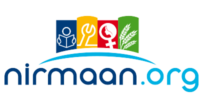 It's been our pleasure that we are connected with TextLocal for the services since long & we are happy to utilize these services, Recently we were looking to send personalized messages because the content of the message was with a link on candidates name and asking some sort of personal information. We approached Textlocal and were told about the "Excel to SMS" feature. We have sent personalized campaigns to 3 lakh+ data and are very happy with the results, all thanks to Textlocal team.
---

Dashboard is easy to understand and all the necessary functionality is offered. Alerts setting, Reports, API Integration, SMS scheduling is easily done, along with it we can fetch detail reports anytime. Support Team is available to solve the Query.
---

The team is very much supportive and managed all our projects effectively. They were very responsive and worked fast to touch our target. We hope that you will continue to favour us with your extended support.
---
Their API service works perfectly. Their customer support picks up the phone and responds to our queries within less than 5 minutes *every single time* and the user interface of the product is simple and once again, just works.
---

Our experience with Textlocal's E-mail to SMS Gateway service has been very positive - all the way from evaluating the service (received very nice technical sales support to address our key requirements) to adoption (very simple & quick processes + very responsive team that helped us get started quickly) & usage- the service itself has been very reliable so far!!
---
Easy to use and the SMS campaigns are done swiftly. Batch Scheduling on a specific time has been functioning superbly. Tracking of messages provide a great support to us in analyzing the outcomes.Overall a great experience !
---
Try us. You will love the Textlocal experience.
Easy and Powerful
Effortlessly send powerful bulk SMS communications from our easy-to-use web interface and comprehensive & flexible SMS APIs.
Best-in-class SMS Delivery
Get unmatched delivery rates and speeds with our direct telecom operator connectivity and intelligent bulk SMS gateway.
Fanatic Customer Support
Whether it's detailed demos, SMS API integrations or bespoke requests, we're always there to help you. We're rated 4.8/5 on Trustpilot.
One Place For All SMS Needs
10 test credits on activating your account. Only for business use. No credit card required.