Bulk SMS Services for Auto Industry and Dealerships
Be in the driver's seat and shift customer marketing and support by sending promotional flyers & automated service reminders via SMS!
The Textlocal bulk SMS service and how it can benefit you
Stop relying on phone-operators to be your service voice. Manage everything from new launches and service reminders to scheduling test drives using Textlocal bulk SMS services. Control the marketing campaigns of your dealerships by centrally managing message templates.
Show, don't tell
Got a brand new car launch? Let the pictures do the talking. Send out glitzy flyers along with pricing and promotional offers as SMS attachments. Insert web links, PDFs, images and spreadsheets as needed.
Efficient after sales process
Simplify your after-sales service activities by sending automated SMS reminders on service dates, insurance and warranty renewals. Easily integrate your application or CRM with our SMS APIs in minutes.
Send effective SMS campaigns
Sending powerful campaigns is a breeze with Textlocal's multiple merge fields, regional language tools, attachments and schedule/stagger features. Doing more in just 160 characters just got simpler.
Text an appointment
Put customers in charge by allowing them to book slots for test drives or servicing by sending a simple SMS to your inbox. Forward incoming SMS requests to your application URL or integrate via APIs to update your appointment calendar in real-time based on these requests.
Get your money's worth
Make the most of your promotional campaigns with Textlocal's best-in-class delivery rates and speeds. With Textlocal's opt-in and opt-out paths, you can be assured of regulatory compliance and customer satisfaction.
Measure your campaign efficacy
Get unprecedented visibility into your SMS campaign performance. Access granular click-through reports for all shortlinks and attachments in your text messages. View real-time delivery reports for all your pushes on Textlocal UI or fetch them via our APIs.
Gather feedback
Know how your customers rate you by seeking immediate feedback after a vehicle sale or service with mobile-optimized surveys. Textlocal makes it really easy to create multi-page surveys, and share them as clickable links in SMS campaigns.
Book and sell
Get customers to renew maintenance contracts, pre-book vehicles or extend warranties by sending them discount coupons with a limited-time offer. Let Textlocal handle end-to-end couponing process.
Stoke interest and grow a database
Generate SMS enquiries from prospective customers by including your SMS contact info – keywords, short codes, long codes and missed call numbers- in all marketing comms. Sit back and watch your opt-in database grow.
Manage multiple dealerships
Do you manage multiple dealerships and franchises? Let them conduct their own SMS campaigns, while you centrally manage purchases and control the message tone and tenor by locking down templates with Textlocal enterprise-grade features.
Keep your customer
Make customers feel special by inviting them to auto shows and launch events by sending Textlocal mobile tickets. Use SMS attachments to share auto trends or maintenance tips.
Increase web traffic and brand visibility
Build web traffic and brand recall. Send web landing pages as Textlocal shortlinks in your SMS promotions, and keep track of who is interested in real-time.
Bespoke Solution
Want something that's not on offer? Just let us know and we'll customize for you. From data management to custom APIs and bespoke reports, our expert in-house team will go over and beyond to ensure our SMS solution is tailor-made for your needs.
Download the use cases in PDF format
Trusted By Over 225,000 Businesses












Customer Service & Support Is Realtime and Excellent. We chose Textlocal due to the versatile options in their product, which cover different areas of communication. Customer Service of Textlocal is the best part of the deal; Hassle-free, real-time support and best in reverting to the query without follow up.
---

We had a Smooth Relationship with Textlocal and no issues in the service. Good Co-ordination and great service by the Textlocal team.
---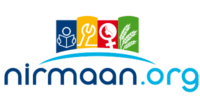 It's been our pleasure that we are connected with TextLocal for the services since long & we are happy to utilize these services, Recently we were looking to send personalized messages because the content of the message was with a link on candidates name and asking some sort of personal information. We approached Textlocal and were told about the "Excel to SMS" feature. We have sent personalized campaigns to 3 lakh+ data and are very happy with the results, all thanks to Textlocal team.
---
Dashboard is easy to understand and all the necessary functionality is offered. Alerts setting, Reports, API Integration, SMS scheduling is easily done, along with it we can fetch detail reports anytime. Support Team is available to solve the Query.
---

The team is very much supportive and managed all our projects effectively. They were very responsive and worked fast to touch our target. We hope that you will continue to favour us with your extended support.
---

Their API service works perfectly. Their customer support picks up the phone and responds to our queries within less than 5 minutes *every single time* and the user interface of the product is simple and once again, just works.
---


Our experience with Textlocal's E-mail to SMS Gateway service has been very positive - all the way from evaluating the service (received very nice technical sales support to address our key requirements) to adoption (very simple & quick processes + very responsive team that helped us get started quickly) & usage- the service itself has been very reliable so far!!
---

Easy to use and the SMS campaigns are done swiftly. Batch Scheduling on a specific time has been functioning superbly. Tracking of messages provide a great support to us in analyzing the outcomes.Overall a great experience !
---
Try us. You will love the Textlocal experience.
Easy and Powerful
Effortlessly send powerful bulk SMS communications from our easy-to-use web interface and comprehensive & flexible SMS APIs.
Best-in-class SMS Delivery
Get unmatched delivery rates and speeds with our direct telecom operator connectivity and intelligent bulk SMS gateway.
Fanatic Customer Support
Whether it's detailed demos, SMS API integrations or bespoke requests, we're always there to help you. We're rated 4.8/5 on Trustpilot.
One Place For All SMS Needs
10 test credits on activating your account. Only for business use. No credit card required.