Bulk SMS Services for Banking and Financial Services
Bring a range of banking and financial services directly to the customer's mobile phone via Textlocal SMS.
The Textlocal bulk SMS service and how it can benefit you
Put an end to endless wait times and tardy paper communications by sending timely alerts and notifications via SMS APIs. Cut out intrusive calls and bad customer experiences, by bringing client-facing services to an SMS platform. Use Textlocal SMS to offer a range of instant, actionable updates—from bank statements and fund transfers to trading updates. Allow customers to instantly reach out for information via SMS. Be the invisible but always available personal banker using Textlocal's powerful SMS services.
Go mobile
Send customers their bank statements, insurance-policy updates, loan approval status, credit card approvals, payment receipts and much more as SMS attachments with Textlocal. Save paper and save the customer a trip to the bank.
The money alert
Keep customers in the loop through instant SMS notifications on everything from OTPs and cash withdrawals to card usage. With an intelligent SMS API gateway and robust technology infrastructure, Textlocal ensures best-in-class delivery rates and speed for all your texts.
Keep the customers informed
Improve productivity by saying goodbye to unread email campaigns or unnecessary calling. Send timely updates (e.g. linking Aadhaar) to your customers via SMS, the most effective mobile customer engagement channel with 98% read rates.
Send campaigns your customers love
Go beyond plain bulk SMS. With Textlocal, you can now fully customize your SMS campaigns in minutes using our easy and powerful user interface. Whether it is personalizing millions of bulk SMS, composing regional language texts, or staggering your sends in batches, it is all incredibly easy!
Track your campaign effectiveness
For the first time ever, Textlocal's granular click analytics give you insights into your campaign reach and effectiveness. Along with the right A/B tests, these analytics can now help you compose the right message and send it to the right audience at the right time.
Promote new products and services
Promote new products and get clients to sign up for new services with SMS marketing campaigns. Insert a simple web URL link as 'call-to-action', measure client response and finetune your campaigns.
Monitor and control all communication
Create completely secure customized SMS templates that are locked down for sub-users with Textlocal enterprise-grade features. Monitor and keep track of usage for internal performance and regulatory audits.
Bring the broker to the phone
Act like a real-time broker to customers through automated SMS updates for everything from market moves and interest rate changes to fund NAVs. These can be every hour or every month, customized to client needs and transaction frequency.
Customer service on SMS
Make your customers feel well served by instantly sending information ranging from account balances to nearest branch locations when requested via SMS. Make the SMS a tool for customer service by making it a 2-way communication channel.
Instant customer feedback
Are your clients happy or unhappy? Do they think your service is exceptional or mediocre? Get instant feedback on customer experience and map bank performance by branch and region by sending Textlocal mobile-optimized surveys.
Get ahead with bespoke services
Need help on how to leverage Textlocal and improve your services? Our dedicated team helps tailor solutions for your business needs, whether it's setting up and managing campaigns or helping you integrate various backend systems
Download the use cases in PDF format
Trusted By Over 225,000 Businesses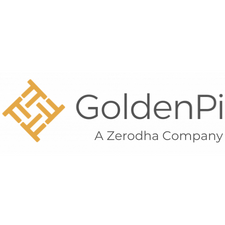 Customer Service & Support Is Realtime and Excellent. We chose Textlocal due to the versatile options in their product, which cover different areas of communication. Customer Service of Textlocal is the best part of the deal; Hassle-free, real-time support and best in reverting to the query without follow up.
---

We had a Smooth Relationship with Textlocal and no issues in the service. Good Co-ordination and great service by the Textlocal team.
---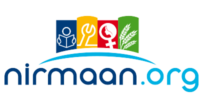 It's been our pleasure that we are connected with TextLocal for the services since long & we are happy to utilize these services, Recently we were looking to send personalized messages because the content of the message was with a link on candidates name and asking some sort of personal information. We approached Textlocal and were told about the "Excel to SMS" feature. We have sent personalized campaigns to 3 lakh+ data and are very happy with the results, all thanks to Textlocal team.
---

Dashboard is easy to understand and all the necessary functionality is offered. Alerts setting, Reports, API Integration, SMS scheduling is easily done, along with it we can fetch detail reports anytime. Support Team is available to solve the Query.
---

The team is very much supportive and managed all our projects effectively. They were very responsive and worked fast to touch our target. We hope that you will continue to favour us with your extended support.
---
Their API service works perfectly. Their customer support picks up the phone and responds to our queries within less than 5 minutes *every single time* and the user interface of the product is simple and once again, just works.
---

Our experience with Textlocal's E-mail to SMS Gateway service has been very positive - all the way from evaluating the service (received very nice technical sales support to address our key requirements) to adoption (very simple & quick processes + very responsive team that helped us get started quickly) & usage- the service itself has been very reliable so far!!
---
Easy to use and the SMS campaigns are done swiftly. Batch Scheduling on a specific time has been functioning superbly. Tracking of messages provide a great support to us in analyzing the outcomes.Overall a great experience !
---
Try us. You will love the Textlocal experience.
Easy and Powerful
Effortlessly send powerful bulk SMS communications from our easy-to-use web interface and comprehensive & flexible SMS APIs.
Best-in-class SMS Delivery
Get unmatched delivery rates and speeds with our direct telecom operator connectivity and intelligent bulk SMS gateway.
Fanatic Customer Support
Whether it's detailed demos, SMS API integrations or bespoke requests, we're always there to help you. We're rated 4.8/5 on Trustpilot.
One Place For All SMS Needs
10 test credits on activating your account. Only for business use. No credit card required.