Bulk SMS Services for Event Managers
Be an always-on event manager who stays ahead of customer expectations with India's #1 business SMS platform
The Textlocal bulk SMS service and how it can benefit you
Change the way you manage an event! You can cut down on intermediaries by reaching out to customers directly whether it is to promote an event, collect RSVPs, send tickets, or even to gauge feedback. Leverage Textlocal's media-rich SMS promotions, trackable campaigns, SMS tickets, mobile-optimized surveys and more.
Let your event be an SMS away
Use Textlocal bulk SMS to promote your events and share event brochures, webpage links or even booth layouts with your opt-in database. Insert PDFs, images or weblinks as required.
Send timely event alerts
Say bye to disgruntled customers. Integrate Textlocal SMS APIs with your CRM and send instant SMS updates regarding your events, ticket purchases, and last minute promotions. With Textlocal's best-in-class delivery rates and low latencies, your customers are assured of receiving updates in time.
The quick RSVP route
Create mobile registration forms using Textlocal and make it easy for customers to log details. Alternatively, you can request users to RSVP by sending a simple text to your SMS inbox or by giving a missed call.
Send exciting promotional campaigns
Stir interest for your event by sending media-rich personalized SMS campaigns using Textlocal's easy and powerful UI. With Textlocal's opt-in and opt-out paths, you can be assured of regulatory compliance and customer satisfaction.
Single screen mobile tickets
Say no to paper, long queues and expensive ticketing software. Use Textlocal to send mobile tickets to participants, which can also be scanned at the venue to track the list of attendees. Save paper, save time.
Manage events seamlessly
Manage your events seamlessly by issuing Textlocal mobile vouchers for a wide range of uses at the venue from entry passes to workshop invites and food coupons.
Instant customer feedback
Ask participants to rate speakers, workshops and events via Textlocal surveys. Get an immediate response while the event is still fresh in the minds by sending a survey as soon as the event ends.
Two-way channel to your customer
Allow your participants to reach you whether it is to express interest, or find out about availability of events, rooms, travel options and more via SMS. Set auto responses and appear always-on.
Be the perfect planner
Send personalized invites for weddings along with images, RSVP links, reminders and venue details. You can even seek dietary preferences using a Textlocal platform with a keyword sent as SMS to a short code.
Bespoke and Enterprise grade Solution
Textlocal helps you create multi-user accounts, restrict privileges based on user roles and monitor users' activity with detailed audit trails. If your event demands going beyond our standard features, just tell us and we will customize it to your requirement. From custom data management to bespoke reports, we take care of it all.
Download the use cases in PDF format
Trusted By Over 225,000 Businesses















Customer Service & Support Is Realtime and Excellent. We chose Textlocal due to the versatile options in their product, which cover different areas of communication. Customer Service of Textlocal is the best part of the deal; Hassle-free, real-time support and best in reverting to the query without follow up.
---

We had a Smooth Relationship with Textlocal and no issues in the service. Good Co-ordination and great service by the Textlocal team.
---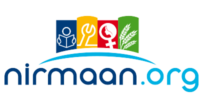 It's been our pleasure that we are connected with TextLocal for the services since long & we are happy to utilize these services, Recently we were looking to send personalized messages because the content of the message was with a link on candidates name and asking some sort of personal information. We approached Textlocal and were told about the "Excel to SMS" feature. We have sent personalized campaigns to 3 lakh+ data and are very happy with the results, all thanks to Textlocal team.
---

Dashboard is easy to understand and all the necessary functionality is offered. Alerts setting, Reports, API Integration, SMS scheduling is easily done, along with it we can fetch detail reports anytime. Support Team is available to solve the Query.
---

The team is very much supportive and managed all our projects effectively. They were very responsive and worked fast to touch our target. We hope that you will continue to favour us with your extended support.
---
Their API service works perfectly. Their customer support picks up the phone and responds to our queries within less than 5 minutes *every single time* and the user interface of the product is simple and once again, just works.
---

Our experience with Textlocal's E-mail to SMS Gateway service has been very positive - all the way from evaluating the service (received very nice technical sales support to address our key requirements) to adoption (very simple & quick processes + very responsive team that helped us get started quickly) & usage- the service itself has been very reliable so far!!
---
Easy to use and the SMS campaigns are done swiftly. Batch Scheduling on a specific time has been functioning superbly. Tracking of messages provide a great support to us in analyzing the outcomes.Overall a great experience !
---
Try us. You will love the Textlocal experience.
Easy and Powerful
Effortlessly send powerful bulk SMS communications from our easy-to-use web interface and comprehensive & flexible SMS APIs.
Best-in-class SMS Delivery
Get unmatched delivery rates and speeds with our direct telecom operator connectivity and intelligent bulk SMS gateway.
Fanatic Customer Support
Whether it's detailed demos, SMS API integrations or bespoke requests, we're always there to help you. We're rated 4.8/5 on Trustpilot.
One Place For All SMS Needs
10 test credits on activating your account. Only for business use. No credit card required.