Bulk SMS Services for Government & Public Utilities
Be the government that stands for simplified, direct communication. Make the most of the Digital India plan for maximum governance, minimum government
The Textlocal bulk SMS service and how it can benefit you
Be in touch with citizens and empower them by sending everything from payment reminders for taxation to important documents via a simple SMS using Textlocal services. Get the pulse of the nation by conducting spot polls.
Cut the queues
End long queues in public offices by sending documents ranging from registration forms to enrollment documents via Textlocal SMS. Attach PDFs, word documents, spreadsheets and more as required.
Mark the date
Improve productivity by saying goodbye to forgotten appointments and inadequate proof. Send reminder messages for appointments by integrating your application with Textlocal SMS APIs.
Drive public awareness
With 98% read-rates, SMS is an incredibly effective mobile marketing channel for citizen outreach. Accelerate public awareness initiatives with attractive media-rich SMS in regional languages on a wide range of programs in healthcare, education, Swachh Bharat, voter registrations and more!
Real-time internal communication
Keep your employees updated and engaged by sharing office guideline updates, emergency notifications, personnel changes, seasonal greetings, congratulatory texts and more via Textlocal SMS.
Say goodbye to call centers
Save on large outlays on call centers by sending important information quickly in a text message. Keep call operators for emergency services which need a human interface.
Easy pay, easy collections
Send users payment reminders for their taxes or utility bills along with a direct web link to pay via SMS. Cut out delays and overdue payments.
Keep citizens in the loop
A transport strike or an emergency evacuation? Reach out to millions of citizens in a timely manner by sending them SMS alerts, be they emergencies, weather alerts, disruptions or road closures. Never let a situation escalate due to delayed or undelivered SMS with our best-in-class deliverability.
Know your citizens
Conduct easy spot polls by asking users to text in their responses to a dedicated inbox and view the detailed results in real-time.
Be the always-on guide
Allow consumers to locate the closest public service center by sending a simple SMS along with the pin code to your dedicated short codes or long codes.
Monitor and control all communication
Create completely secure customized templates that are locked-down for sub-users with Textlocal enterprise-grade features. Monitor and keep track of usage for internal performance and regulatory audits.
Create a responsive network
Let your citizens alert the administration on everything from potholes to terror threats by texting into your SMS inbox. Easily setup your SMS address using our readily available shortcodes, longcodes and keywords.
Gather Feedback
Get prompt feedback from your users on a range of public services or even large events by using Textlocal to send mobile optimized survey forms.
Solution tailored to your needs
Tell us what you need and allow Textlocal to customize SMS solutions for you! Our adept in-house team can help you with a range of bespoke services from data management to API integrations and reports.
Download the use cases in PDF format
Trusted By Over 225,000 Businesses











Customer Service & Support Is Realtime and Excellent. We chose Textlocal due to the versatile options in their product, which cover different areas of communication. Customer Service of Textlocal is the best part of the deal; Hassle-free, real-time support and best in reverting to the query without follow up.
---

We had a Smooth Relationship with Textlocal and no issues in the service. Good Co-ordination and great service by the Textlocal team.
---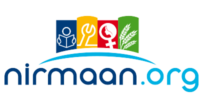 It's been our pleasure that we are connected with TextLocal for the services since long & we are happy to utilize these services, Recently we were looking to send personalized messages because the content of the message was with a link on candidates name and asking some sort of personal information. We approached Textlocal and were told about the "Excel to SMS" feature. We have sent personalized campaigns to 3 lakh+ data and are very happy with the results, all thanks to Textlocal team.
---

Dashboard is easy to understand and all the necessary functionality is offered. Alerts setting, Reports, API Integration, SMS scheduling is easily done, along with it we can fetch detail reports anytime. Support Team is available to solve the Query.
---

The team is very much supportive and managed all our projects effectively. They were very responsive and worked fast to touch our target. We hope that you will continue to favour us with your extended support.
---
Their API service works perfectly. Their customer support picks up the phone and responds to our queries within less than 5 minutes *every single time* and the user interface of the product is simple and once again, just works.
---

Our experience with Textlocal's E-mail to SMS Gateway service has been very positive - all the way from evaluating the service (received very nice technical sales support to address our key requirements) to adoption (very simple & quick processes + very responsive team that helped us get started quickly) & usage- the service itself has been very reliable so far!!
---
Easy to use and the SMS campaigns are done swiftly. Batch Scheduling on a specific time has been functioning superbly. Tracking of messages provide a great support to us in analyzing the outcomes.Overall a great experience !
---
Try us. You will love the Textlocal experience.
Easy and Powerful
Effortlessly send powerful bulk SMS communications from our easy-to-use web interface and comprehensive & flexible SMS APIs.
Best-in-class SMS Delivery
Get unmatched delivery rates and speeds with our direct telecom operator connectivity and intelligent bulk SMS gateway.
Fanatic Customer Support
Whether it's detailed demos, SMS API integrations or bespoke requests, we're always there to help you. We're rated 4.8/5 on Trustpilot.
One Place For All SMS Needs
10 test credits on activating your account. Only for business use. No credit card required.