Bulk SMS Services for Health Spas, Gyms & Beauty Parlors
Woo customers by being the always available service with personalized bookings and manage their wellness calendar
The Textlocal bulk SMS service and how it can benefit you
Be a part of the well being of clients by offering them hassle-free ways of making appointments and sending them anything from a diet plan to a fitness tip.
Get into the box
Share promotions, service flyers and web URLs with prospective customers via Textlocal SMS attachments and shortlinks. Use Textlocal to track clicks in real time and measure marketing reach and effectiveness.
Fill the gaps
Offer time-bound discounts for lean seasons using Textlocal mobile vouchers in SMS promotions. Easily create vouchers, send them via SMS, and redeem right from Textlocal platform.
Book my slot
Allow customers to book a slot with their preferred hairdressers and gym trainers by just texting into your dedicated SMS inbox setup to your long-codes/short-codes or by giving a missed call.
Communicate internally
Set up automated reminders to notify your staff of slot changes, new customer appointments, last minute openings and more. Right communication flows go a long way in streamlining internal processes.
Do promotions right
Create campaigns that your customers love in just a few clicks with Textlocal. Utilize advanced merge fields, attachments, regional language transliteration tool, and schedule/stagger features to send the effective bulk SMS campaigns.
Stay alert
Send automated reminders of appointments and other alerts using SMS APIs and organize your clients' wellness calendars. Easily integrate our powerful SMS APIs with any CRM or software in minutes using our comprehensive documentation and sample code snippets.
Be Jeeves
Be the assistant customers want. Send them everything from personalized diet plans to beauty tips, through a simple SMS. Be there for the customer.
Make events easy
Celebrating an anniversary or holding a fitathon? Use Textlocal to invite customers and track attendance with its unique mobile ticketing feature.
Get instant feedback
Show customers a caring side and track service standards. Send a link to Textlocal mobile surveys in your text messages to get feedback about the post-service customer experience.
Manage multiple branches
Let your branches/franchisees conduct their own SMS campaigns while you centrally manage the credits distribution and lock down templates with Textlocal's enterprise-grade features.
Reward loyalty
Build & retain your customer base by sending mobile loyalty cards to reward frequent visitors. Track every customer visit with unique loyalty codes and allow redemptions of rewards using Textlocal services.
Mobile management
you a freelance hairdresser, beautician or a trainer working from a remote location? Compose messages from anywhere with Textlocal mobile app and send them to contacts straight from your phone.
Solution tailored to your needs
Never worry about having your requirement not met with Textlocal. Tell us what you need and allow Textlocal to customize SMS solutions for you! From bespoke data management to API integrations and reports, we can handle it all.
Download the use cases in PDF format
Trusted By Over 225,000 Businesses















Customer Service & Support Is Realtime and Excellent. We chose Textlocal due to the versatile options in their product, which cover different areas of communication. Customer Service of Textlocal is the best part of the deal; Hassle-free, real-time support and best in reverting to the query without follow up.
---

We had a Smooth Relationship with Textlocal and no issues in the service. Good Co-ordination and great service by the Textlocal team.
---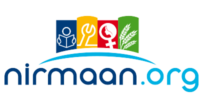 It's been our pleasure that we are connected with TextLocal for the services since long & we are happy to utilize these services, Recently we were looking to send personalized messages because the content of the message was with a link on candidates name and asking some sort of personal information. We approached Textlocal and were told about the "Excel to SMS" feature. We have sent personalized campaigns to 3 lakh+ data and are very happy with the results, all thanks to Textlocal team.
---

Dashboard is easy to understand and all the necessary functionality is offered. Alerts setting, Reports, API Integration, SMS scheduling is easily done, along with it we can fetch detail reports anytime. Support Team is available to solve the Query.
---

The team is very much supportive and managed all our projects effectively. They were very responsive and worked fast to touch our target. We hope that you will continue to favour us with your extended support.
---
Their API service works perfectly. Their customer support picks up the phone and responds to our queries within less than 5 minutes *every single time* and the user interface of the product is simple and once again, just works.
---

Our experience with Textlocal's E-mail to SMS Gateway service has been very positive - all the way from evaluating the service (received very nice technical sales support to address our key requirements) to adoption (very simple & quick processes + very responsive team that helped us get started quickly) & usage- the service itself has been very reliable so far!!
---
Easy to use and the SMS campaigns are done swiftly. Batch Scheduling on a specific time has been functioning superbly. Tracking of messages provide a great support to us in analyzing the outcomes.Overall a great experience !
---
Try us. You will love the Textlocal experience.
Easy and Powerful
Effortlessly send powerful bulk SMS communications from our easy-to-use web interface and comprehensive & flexible SMS APIs.
Best-in-class SMS Delivery
Get unmatched delivery rates and speeds with our direct telecom operator connectivity and intelligent bulk SMS gateway.
Fanatic Customer Support
Whether it's detailed demos, SMS API integrations or bespoke requests, we're always there to help you. We're rated 4.8/5 on Trustpilot.
One Place For All SMS Needs
10 test credits on activating your account. Only for business use. No credit card required.