Bulk SMS Services for Healthcare Providers
Make patients feel their health and wellness is your top priority. Be the hospital at hand using Textlocal services.
The Textlocal bulk SMS service and how it can benefit you
Use Textlocal services to send appointment updates, detailed medical reports, patient scan images and treatment sheets to a mobile phone. Issue scannable digital medical passes to hospital visitors and even loyalty vouchers that can be redeemed at select chemists.
Never miss an appointment
Send automated confirmations and reminders for doctor appointments, medical tests and medicine refill to patients by integrating Textlocal SMS APIs with the hospital's patient management software
Medical reports on-the-go
Put a stop to long lines and frustrated patients. Send prescription sheets, medical reports, images, diet plans and more as SMS attachments using Textlocal. We ensure secure file hosting and comply with stringent privacy regulations.
Inject excitement
Build interest for your upcoming health camps and community events. Send personalized media-rich messages in 20+ regional languages with just a couple of clicks in Textlocal UI.
Keep diseases away
Encourage a preventive health check-up culture by sending Textlocal mobile vouchers for medical camps or appointments along with SMS reminders.
Appointments made easy
Allow patients to seek appointments by texting the time slot to the hospital's SMS inbox setup using Textlocal short code or long code services.
Manage visitation
Issue mobile visitor passes to patients' visitors and limit access to the patient rooms using Textlocal mobile ticketing solutions.
Streamline internal communication
Notify your medical staff and admin teams about time-sensitive information such as ER emergencies, OT wait-times, new patient registrations, and more. Let Textlocal take care of timely SMS deliveries.
Feedback in minutes
Let patients know you care and allow them and their kin to provide feedback on your hospital processes through Textlocal survey forms. Create a mobile-optimized survey within minutes on Textlocal.
Promote greater outreach
Just opened a new branch? Promote it to your opt-in database based on proximity to the new location and track click through rates to measure the campaign reach and effectiveness.
Customized solutions
Just tell us what you need and allow Textlocal to tailor SMS solutions for you! Our expert in-house team can help set up your campaigns, integrate with your CRM systems and deliver bespoke reports.
Be in charge
Send messages securely, lock down message templates, restrict sub-users' privileges and get their detailed activity reports with Textlocal enterprise-grade features and ensure patient confidentiality.
Emergency services
Allow patients to request emergency assistance by giving a missed call or texting in a pre-defined keyword to your SMS inbox. Be a life saver.
Download the use cases in PDF format
Trusted By Over 225,000 Businesses















Customer Service & Support Is Realtime and Excellent. We chose Textlocal due to the versatile options in their product, which cover different areas of communication. Customer Service of Textlocal is the best part of the deal; Hassle-free, real-time support and best in reverting to the query without follow up.
---

We had a Smooth Relationship with Textlocal and no issues in the service. Good Co-ordination and great service by the Textlocal team.
---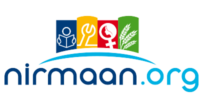 It's been our pleasure that we are connected with TextLocal for the services since long & we are happy to utilize these services, Recently we were looking to send personalized messages because the content of the message was with a link on candidates name and asking some sort of personal information. We approached Textlocal and were told about the "Excel to SMS" feature. We have sent personalized campaigns to 3 lakh+ data and are very happy with the results, all thanks to Textlocal team.
---

Dashboard is easy to understand and all the necessary functionality is offered. Alerts setting, Reports, API Integration, SMS scheduling is easily done, along with it we can fetch detail reports anytime. Support Team is available to solve the Query.
---

The team is very much supportive and managed all our projects effectively. They were very responsive and worked fast to touch our target. We hope that you will continue to favour us with your extended support.
---
Their API service works perfectly. Their customer support picks up the phone and responds to our queries within less than 5 minutes *every single time* and the user interface of the product is simple and once again, just works.
---

Our experience with Textlocal's E-mail to SMS Gateway service has been very positive - all the way from evaluating the service (received very nice technical sales support to address our key requirements) to adoption (very simple & quick processes + very responsive team that helped us get started quickly) & usage- the service itself has been very reliable so far!!
---
Easy to use and the SMS campaigns are done swiftly. Batch Scheduling on a specific time has been functioning superbly. Tracking of messages provide a great support to us in analyzing the outcomes.Overall a great experience !
---
Try us. You will love the Textlocal experience.
Easy and Powerful
Effortlessly send powerful bulk SMS communications from our easy-to-use web interface and comprehensive & flexible SMS APIs.
Best-in-class SMS Delivery
Get unmatched delivery rates and speeds with our direct telecom operator connectivity and intelligent bulk SMS gateway.
Fanatic Customer Support
Whether it's detailed demos, SMS API integrations or bespoke requests, we're always there to help you. We're rated 4.8/5 on Trustpilot.
One Place For All SMS Needs
10 test credits on activating your account. Only for business use. No credit card required.