Bulk SMS Services for Real Estate Agents
Be the remote 24/7 real estate agent who is always ready and always responsive to your client's needs
The Textlocal bulk SMS service and how it can benefit you
Use Textlocal to go beyond a simple SMS alert on a new property. Entice customers with photographs, layouts and location maps of the property. Send a slew of reminders to existing clients on payment alerts to construction updates. Reach anyone in any part of India, by making the most of Textlocal's regional language options.
Show and sell
Looking to improve sales? Send images of the property with its location and even its layout via SMS to your customers. Textlocal allows you to insert SMS attachments and web URLs, so you can even send them a purchase or lease agreement.
It's automatic
Send automated reminders on everything from the rent to maintenance dues and payment receipts by integrating your CRM with our SMS APIs. Textlocal's best-in-class delivery rates ensure your messages have the maximum impact.
Be seamlessly responsive
Wow prospects and customers by instantly sending information they seek via an SMS. Auto-respond with pricing information, construction photos, site plan or other information via SMS and make the experience seamless and instant.
Speak to everyone in their language
Send regional language SMS using our incredibly easy transliteration tool. Alternatively, craft and send mobile-optimized webpages in any language to customers in any part of the country. Track your campaign effectiveness using our click-through data.
Empower field agents
Field agents can conduct campaigns or send alerts on the move using Textlocal's mobile app. Use Textlocal's enterprise account to control the tone and quality of the communication, and monitor their usage and activity.
Be alert to customer needs
Online portals can send an alert to buyers and sellers when a property matches their needs. This can be for an enquiry or even a transaction.
Instant feedback
Gather feedback from your customers using Textlocal surveys and data collection forms. Survey responses can be viewed on our UI or can be downloaded for further analysis.
Manage events seamlessly
Cut down on the effort you put into managing an event. Use Textlocal for an end-to-end solution whether it is promoting events, managing RSVPs, issuing passes or gathering feedback.
Solution tailored to your needs
Tell us what you need and allow Textlocal to customize SMS solutions for you! Our adept in-house team can help you with a range of services, from data management to custom API integrations and bespoke reports.
Download the use cases in PDF format
Trusted By Over 225,000 Businesses



























Customer Service & Support Is Realtime and Excellent. We chose Textlocal due to the versatile options in their product, which cover different areas of communication. Customer Service of Textlocal is the best part of the deal; Hassle-free, real-time support and best in reverting to the query without follow up.
---

We had a Smooth Relationship with Textlocal and no issues in the service. Good Co-ordination and great service by the Textlocal team.
---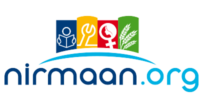 It's been our pleasure that we are connected with TextLocal for the services since long & we are happy to utilize these services, Recently we were looking to send personalized messages because the content of the message was with a link on candidates name and asking some sort of personal information. We approached Textlocal and were told about the "Excel to SMS" feature. We have sent personalized campaigns to 3 lakh+ data and are very happy with the results, all thanks to Textlocal team.
---

Dashboard is easy to understand and all the necessary functionality is offered. Alerts setting, Reports, API Integration, SMS scheduling is easily done, along with it we can fetch detail reports anytime. Support Team is available to solve the Query.
---

The team is very much supportive and managed all our projects effectively. They were very responsive and worked fast to touch our target. We hope that you will continue to favour us with your extended support.
---
Their API service works perfectly. Their customer support picks up the phone and responds to our queries within less than 5 minutes *every single time* and the user interface of the product is simple and once again, just works.
---

Our experience with Textlocal's E-mail to SMS Gateway service has been very positive - all the way from evaluating the service (received very nice technical sales support to address our key requirements) to adoption (very simple & quick processes + very responsive team that helped us get started quickly) & usage- the service itself has been very reliable so far!!
---
Easy to use and the SMS campaigns are done swiftly. Batch Scheduling on a specific time has been functioning superbly. Tracking of messages provide a great support to us in analyzing the outcomes.Overall a great experience !
---
Try us. You will love the Textlocal experience.
Easy and Powerful
Effortlessly send powerful bulk SMS communications from our easy-to-use web interface and comprehensive & flexible SMS APIs.
Best-in-class SMS Delivery
Get unmatched delivery rates and speeds with our direct telecom operator connectivity and intelligent bulk SMS gateway.
Fanatic Customer Support
Whether it's detailed demos, SMS API integrations or bespoke requests, we're always there to help you. We're rated 4.8/5 on Trustpilot.
One Place For All SMS Needs
10 test credits on activating your account. Only for business use. No credit card required.